Antonia Thomas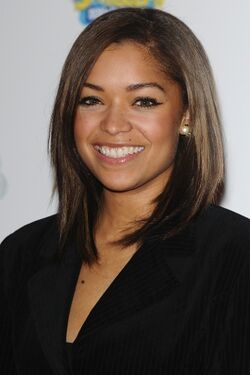 Date of Birth:
3 November 1986
Place of Birth:
London, England
Antonia Thomas (born 3 November, 1986) portrayed Alisha Daniels in Misfits, from Series 1 to Series 3.
In a interview with Johnathan Ross she stated that she did not like her character Alisha's first power (Instant Sexual Arousal) but she loves her second power (Clairvoyance).
Thomas was cast in the role of Alisha Daniels in 2009, the day after leaving the Bristol Old Vic Theatre School. She confirmed her exit from Misfits in late 2011, stating that she would not be returning for a fourth series although she has had an "amazing time" at the show.
In February 2012, she starred in Coldplay's music video Charlie Brown from the album Mylo Xyloto.