Closet-portation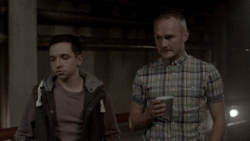 Effects
Teleportation into a closet when the user lies about their sexual orientation
Usage
Unconsciously activated
Closet-portation is the power to be forceably teleported to the nearest closet whenever one is lying about their sexual orientation.
Characters
Edit
This power is a reference to the phrase "trapped in the closet," which refers to a homosexual individual that is too afraid to tell their friends and/or family about their sexuality.
Community content is available under
CC-BY-SA
unless otherwise noted.