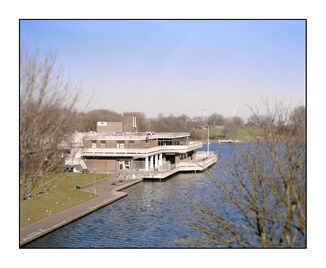 The Wertham Community Centre is where Nathan, Simon, Kelly, Alisha, Curtis and later Rudy, Jess, Finn, Abby and Alex served their court mandated community service. It also acted as an unofficial base for The Misfits Gang.
Function
[
]
The local Community Centre had a variety of functions including housing charity events, educational classes, religious ceromonies and running community service. The gang is usually required to involve themselves in these functions as part of their community service. Tony Morecombe was the probation worker at the centre when the Asbo Five first started their community service, after his disappearance he was replaced by his fiancé Sally in Episode 1 (Series 1). The Centre has also acted as a home for Nathan, and later Finn and Rudy as well. Nathan converted the Mezzanine in the main hall into his living quarters without the knowledge of Sally or anyone else working at the community centre. The centre was a key part of the community that many people frequented and has hosted fancy-dress parties, old-people's dancing and Elliot's Christmas masses. After the death of Sally, Shaun became the new probation worker in Episode 1 (Series 2) . And later, after Shaun was killed by Jen impersonating Kelly, he was replaced in Episode 1 (Series 4) by the last probation worker of the show, Greg.
List of Functions
[
]
Layout
[
]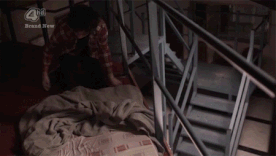 The Community Centre sits by the lake and is a dated building with a dated interior. It contains a main hall for social functions with a mezzanine where Nathan slept. The probation worker's office is also conatined within the main hall. There is also a large locker room with showers that the Asbo Five and others use. On the roof is a collection of old furniture that Nathan, Simon, Alisha, Kelly and Curtis apparently stole from storage and bought up to the roof so as to have a private den. There is also a cellar and several storage rooms however judging by the size of the building there are many other rooms yet to be seen.