Hallucination Projection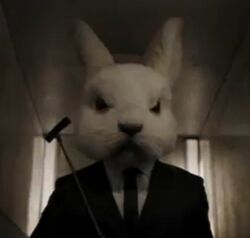 Effects
To convert one's hallucinations into a reality.
Hallucination Projection is the power to project drug-induced hallucinations into reality as physical beings.
Characters
[
]
Usage
[
]
This power was activated after Richard Saunders watching several TV shows at once while taking hallucinogens. This resulted in his hallucination of a 6 foot killer White Rabbit with a golf club becoming real and attacking anyone who he comes across.
Similar Powers
[
]